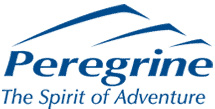 Seeing the famous sites is a must, but it's often the unexpected moments that leave a lasting impression. Wandering through a remote village, sampling local delicacies in a market or staying overnight with a local family are just some of the ways Peregrine do this. With an average tour group size of 10, hand-picked accommodation and a local leader by your side, our small groups take the time to help you discover a destination's story.
Southlands Travel & Cruise have vast experience booking the best holidays catered to your needs, whatever your dream or budget the team can organise your trip.
For more information see the below brochures on your favourite Peregrine destinations. To receive a quote email sltravel@bigpond.com or call us on 02 6286 5540 to start your new adventure.